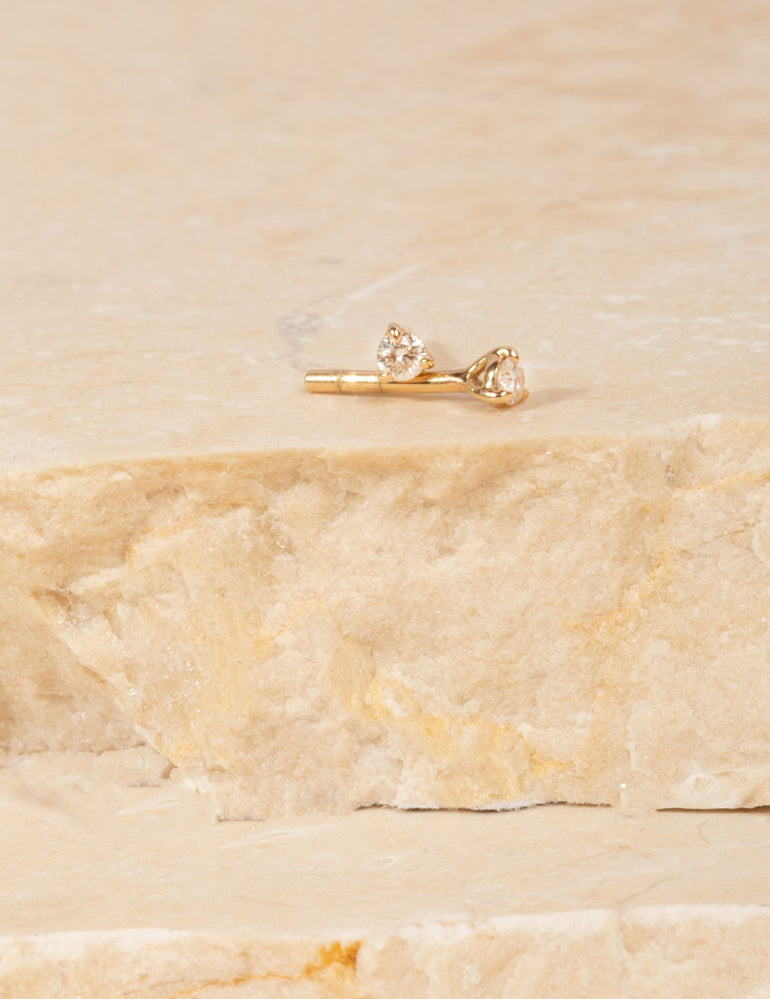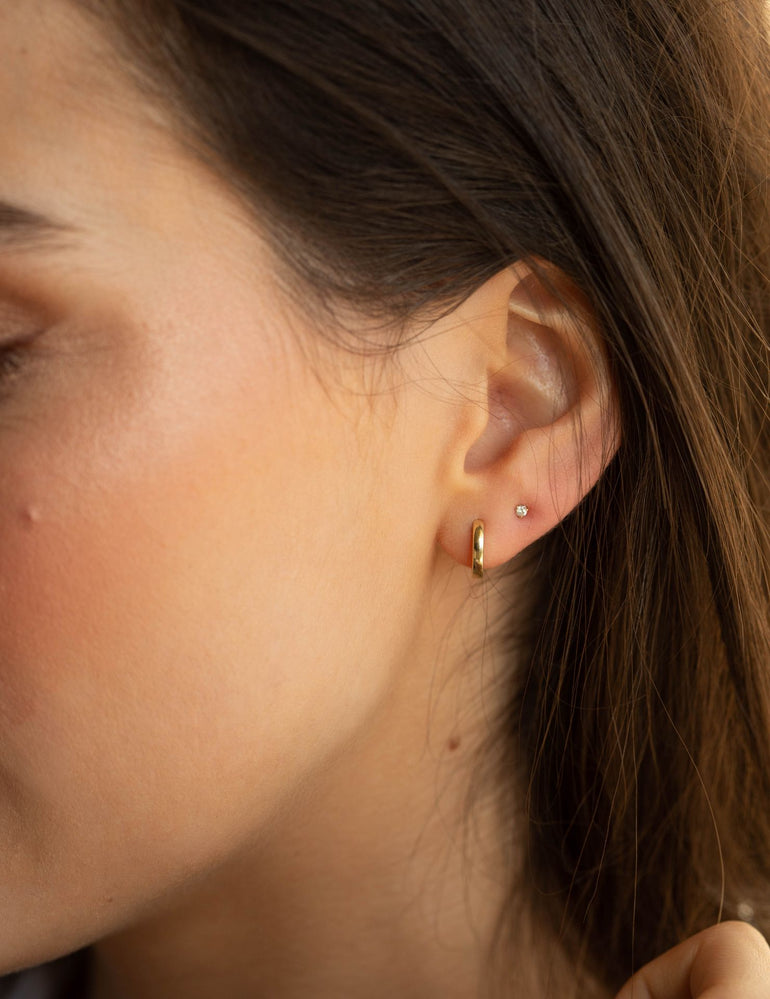 EMMA BY JANE - 3MM DIAMOND EARRING
Description

Delivery

WHAT MATERIALS WE USE
Key Features:
1

4k solid yellow gold

3mm diamond pendant inner diameter width (styled image is of our 2mm diamond size so if you would like something a little bigger we recommend our 3mm size)

1mm gold circle width

G/H diamond colour

VS2/SI clarity

Diamond Cut - Good to Excellent
Sold as a single earring
All orders are shipped via DPD. Once your order has been dispacted your will recive an email with all your tracking details.
Delivery Times:
ROI - 1- 2 working days
NI & UK - 2-3 working days
Please note any orders outside of the above regions will be sent An Post registered post and may take up to 15 working days to arrive for countries such as Australia.
1. FILLED GOLD
Filled Gold bridges the gap between plated gold & solid gold. 
Have you ever had a reaction to your earrings? That tends to mean you are allergic to nickel. There is no nickel in filled gold, we are very proud to say, we have never had a customer return to us because of a reaction. Instead we have customers telling us, they finally found a brand they can wear.
Filled gold is also dipped for a lot longer, this makes it a lot more durable. A lot of our customers would still wear their pieces 3 years after purchasing.
It is not solid gold so it should not be worn in water or sprayed with perfume (you will receive a care card with your order).
Our focus at Emma by Jane is to create long lasting pieces that you will wear. With every order you will also receive a velvet pouch to keep your piece safe and clean when you are not wearing it. 
2. STERLING SILVER
Any silver jewellery on our website is Sterling Silver
3. 9CT OR 14CT GOLD
We offer a mix of 9ct or 14ct Solid Gold jewellery. The difference between 9ct and 14ct is the percentage gold in the piece.
9ct contains 37.5% pure gold
14ct contains 58.3% pure gold
30 days Exchange & Returns
Free shipping within the UK & Ireland
EMMA BY JANE - 3MM DIAMOND EARRING